Trinium Technologies provides business software for two primary verticals: intermodal trucking companies and fuel marketers. Its applications enable companies to reduce cost, grow revenue, and improve customer service. Customers range in size from small businesses to large enterprises with both cloud services and on-premises deployment options available.
Barry Assadi, the Chief Technical Officer at Trinium, has been using AlwaysUp since 2006. He knows AlwaysUp very well and was interviewed for this article.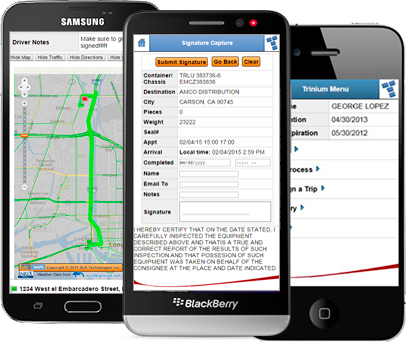 Why does Trinium use AlwaysUp?

Trinium uses AlwaysUp to handle processes for file transfer (FTP), file import & export interfaces, and report generation. We used to deploy automated background processes with Windows Task Scheduler, but there were constant stability issues along with a lack of visibility of the status of these processes. AlwaysUp runs our executables without fail, and its detailed reporting tell us how our applications are doing.
Customer service is very important to us, so we have a dedicated AlwaysUp process per customer that is used to keep a heartbeat on all of the services we've created. This way we can see if any processes are hung or stopped to avoid any downtime for our customers.
How is AlwaysUp deployed in your business?

Each non-hosted customer will get an installation of AlwaysUp to run our software as a service in their environment. We also run AlwaysUp in Trinium's hosted private cloud, which has a few dedicated servers reserved for processing using AlwaysUp.
What are your favorite features of AlwaysUp?

Over the years, we've come to appreciate the depth of settings to manage the processes we model as a service. There seems to be a solution for everything we've thrown at AlwaysUp!
Our more technical customers are happy that they can now stop and restart our applications from their batch files (using the NET command).
And we especially like the ability to multi-select to start/stop/restart processes. It is very convenient as our techs install and work with multiple services per server.