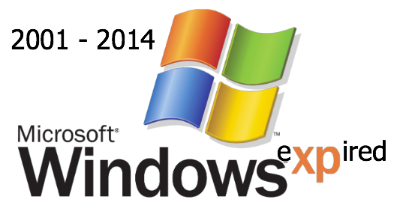 Support for Windows XP will end on April 8, 2014. After this date, Microsoft has announced that it will will no longer provide updates for its 12-year old operating system — even though it still commands a whopping 29% share of all desktops, second only to Windows 7's 48%. However, facing the reality of a potential security disaster, with viruses running unchecked without the usual defensive patches, Microsoft recently relaxed their stance and extended antimalware support of XP for an extra 15 months.
Here at Core Technologies, we will start to phase out support for Windows XP this year too. We're not planning on removing any XP-specific features and capabilities from our software, but our team will no longer be testing or certifying new software releases on XP.
Will this cause you any problems? Please let us know!