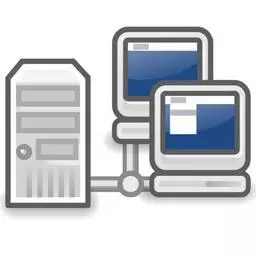 What is the RPC Windows Service?
The Remote Procedure Call (RPC) service supports communication between Windows applications.
Specifically, the service implements the RPC protocol — a low-level form of inter-process communication where a client process can make requests of a server process. Microsoft's foundational COM and DCOM technologies are built on top of RPC.
The service's name is RpcSs and it runs inside the shared services host process, svchost.exe: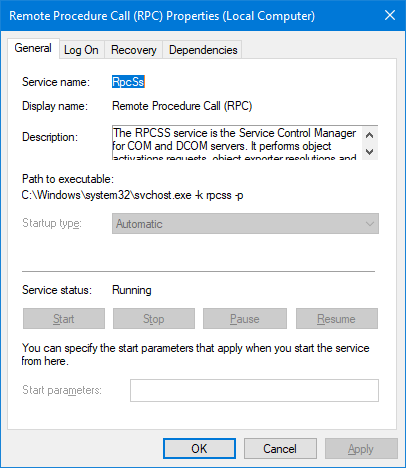 Should I stop the RPC service?
The answer is no — you should definitely not stop the service. It is far too important.
Indeed, if you examine the list of services that depend on the RPC service for smooth operation — by running the SC ENUMDEPEND command — you will notice that there are a whopping 103 services that need RpcSs on Windows Server 2019!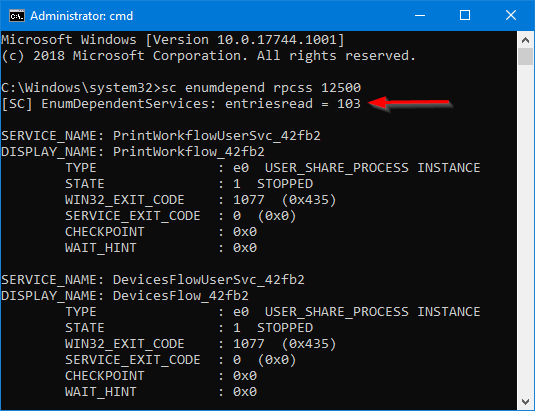 If the RPC service stops, those 103 would have to stop as well — surely crippling your computer.
In their guidance on disabling system services on Windows Server 2016, Microsoft "strongly recommends that you have the RPCSS service running". However that is a huge understatement. The service is absolutely vital for Windows to run.
Why are all the options for the RPC service grayed out?
If you examine the service's screenshot, you will notice that the Stop and Pause buttons are disabled — indicating that the service cannot be interrupted.
Furthermore, the account running the service cannot be changed on the Log On tab: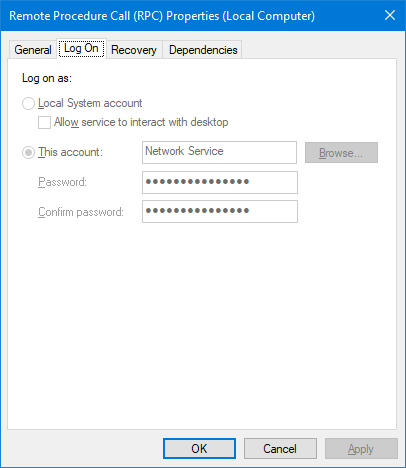 You can adjust the recovery settings but not much else.
By limiting changes, Microsoft is clearly shouting: Do not update the RPC service!
Questions? Problems?
If you would like to know more about the Windows RPC service, or you have a specific problem, please feel free to get in touch. We will do our best to help you!