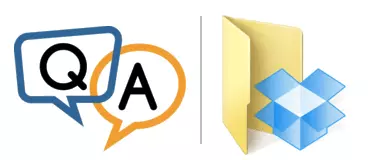 I'm considering using your
AlwaysUp app to start Dropbox automatically
.
I understand that AlwaysUp doesn't work with Smart Sync but does it work with Selective Sync? How does that function?
We only want to have half of our Dropbox folders syncing.
— Adam
Hi Adam.
To answer your question, AlwaysUp works well with Dropbox Selective Sync.
Indeed, we have many customers using that feature. And our test installations on Windows 11, 10 and Server 2022 all rely on Selective Sync to block out huge files.
Note that when you use Selective Sync, your PC won't have access to the files and folders you've excluded. But that's exactly what you want, right?
Anyway, let's dig into the details.
What is Dropbox Selective Sync?
Selective Sync allows Dropbox a user to avoid downloading all files from Dropbox.com onto their PC.
You can find Selective Sync in the Preferences window (available from the Dropbox tray icon):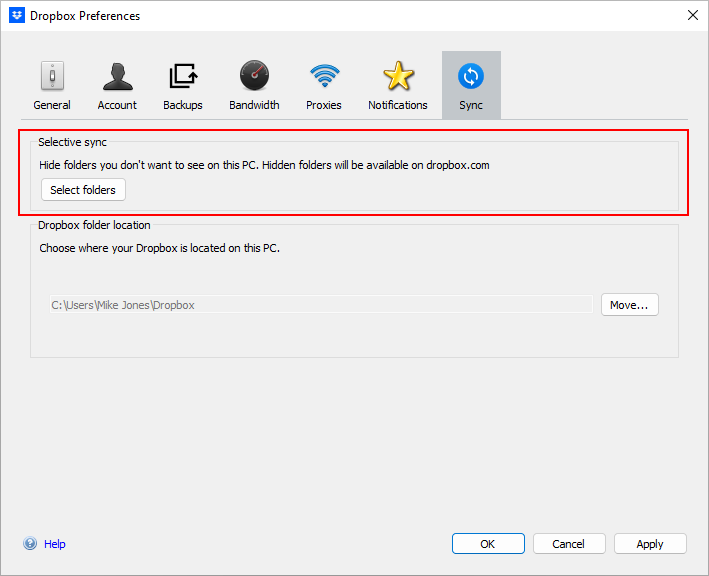 Click the Select folders button and choose the directories to be downloaded from the cloud: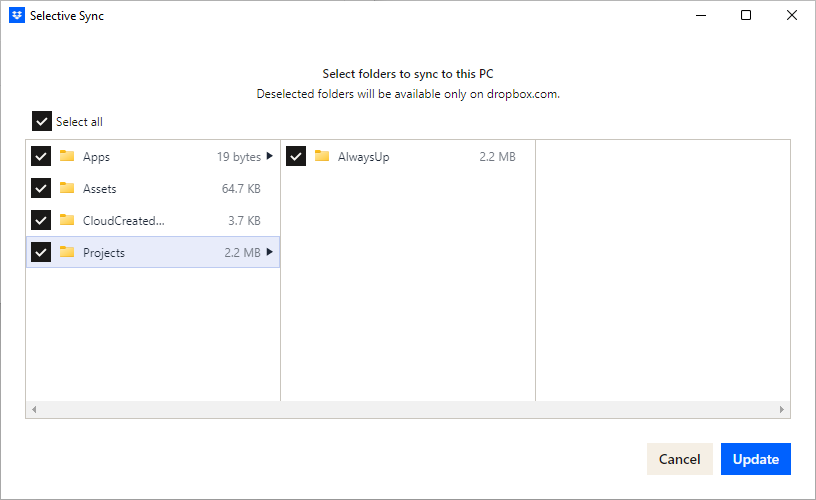 And once you've made your selection, Dropbox will respect it. Any folder you un-checked will not show up on your PC.
It's easy to see that you can use Selective Sync to moderate how much hard drive space Dropbox consumes. For example, if you have a huge folder of videos that you never intend to play on your computer, simply un-check the folder in Selective Sync to avoid the videos wasting precious gigabytes on your hard drive.
Very straightforward.
So that's Selective Sync. To avoid confusion, let's briefly touch on the other space-saving feature with a similar name.
How is Selective Sync different from Smart Sync?
Dropbox Plus and Professional customers who don't want to download every file from the cloud can also use Smart Sync.
With Smart Sync active, Dropbox delays downloading each file to your computer until you need it. The effect is that a file takes up practically no space at all until you first access it.
The effect is very similar to Selective Sync: some files are not downloaded to your computer, thereby saving hard drive space. However, there is one key difference:
With Selective Sync, only nominated folders and files appear on your hard drive.

With Smart Sync, all folders and files show up on your hard drive.
So Smart Sync seems like an easy way to minimize space while keeping all files accessible. But unfortunately that's not the end of the story…
Why Selective Sync works with AlwaysUp (while Smart Sync does not)
As you pointed out, Dropbox Smart Sync doesn't work with AlwaysUp. Unfortunately the magic that supports the delayed downloading of files on your hard drive doesn't function when it's run in the context of a Windows Service.
However, because Selective Sync simply omits the file you explicitly ruled out, it doesn't fall victim to the same problem. Without delayed downloading, Dropbox works perfectly fine as a Windows Service with AlwaysUp.
You shouldn't have any problems at all using Selective Sync.
Enjoy!