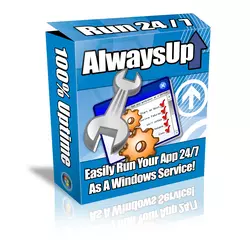 Is our popular AlwaysUp software safe? To answer in one word — Yes!
AlwaysUp is free of viruses, trojans, advertising and malware of any kind.
That's because the integrity of our software is our company's highest priority. Indeed, we take the following steps to ensure that AlwaysUp is safe & secure.
AlwaysUp is digitally signed, for authenticity
The executable files distributed with AlwaysUp are all code signed. With that, you can rest assured that no one has compromised the files on your system since we created them.
For example, when you launch AlwaysUp, the embedded signature tells you that our company — Core Technologies Consulting, LLC — created the software: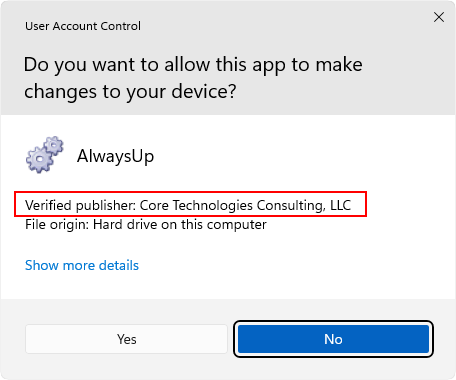 Similarly, you can see the digital signatures when you open the executable file's properties: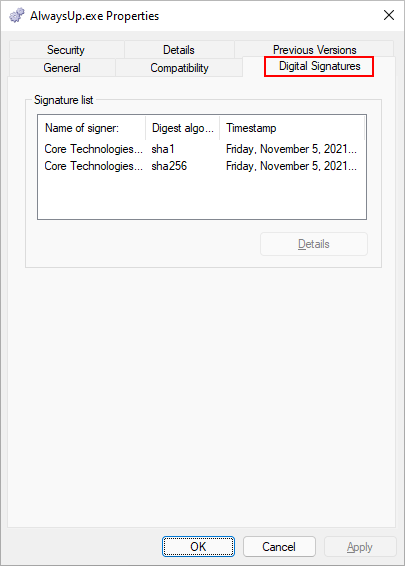 Those digital signatures make it impossible to tamper with AlwaysUp.
Each release of AlwaysUp is scanned for viruses
We thoroughly test AlwaysUp before each release. Those tests include virus scanning.
And after release, independent third parties interrogate AlwaysUp as well. Here are the results from a few of their recent scans:
AlwaysUp is clean of any form of malware (viruses, spyware, adware, etc.)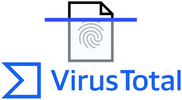 VirusTotal inspected AlwaysUp with over 70 antivirus scanners
If your antivirus software suggests that an AlwaysUp executable is infected, it's almost surely a false alarm. Please contact us with the details and we will work with the makers of your virus protection software to resolve the issue.
Hundreds of security-conscious companies & governments use AlwaysUp every day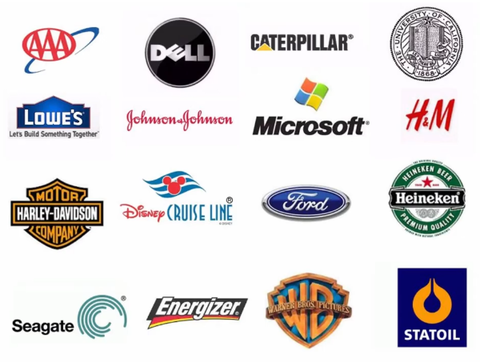 Customers have installed AlwaysUp more than 80,000 times over the past 15 years.
As a result, you will find AlwaysUp protecting applications all over the globe in:
Global financial institutions

Cruise line operators

Energy corporations

Aircraft manufacturers

Healthcare providers

Railroad companies

Top universities & research institutions

The US government
In fact, more than 20 companies in the Fortune 50 run AlwaysUp.
And all those companies care about security! They certainly wouldn't embrace AlwaysUp if it wasn't safe.
AlwaysUp is actively supported and regularly patched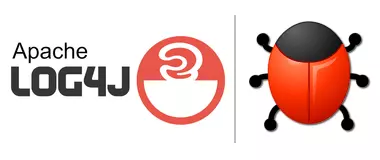 In a world of supply chain compromises (like the Solarwinds hack) and vicious ransomware attacks (like WannaCry), software vendors must remain hyper-vigilant about security.
In our case, we actively monitor Cybersecurity & Infrastructure Security Agency (CISA) alerts to discover critical flaws as they develop.
And once we identify an important flaw that could affect our software or systems, we move quickly to:
Determine if we're actually exposed to the problematic software, and if so

Upgrade or patch our systems to remediate the problem.
For example, we responded swiftly to the recent Apache Log4 vulnerability. Thankfully, the problem did not affect AlwaysUp.
We built AlwaysUp with security in mind
Since day one, security has played an important role in the design and implementation of AlwaysUp. In fact, we architected the software to keep your information secure.
For example, AlwaysUp:
Hides your Windows password when you're entering it on the Logon tab

Doesn't store your Windows password

Omits your Windows password when you export an application to XML.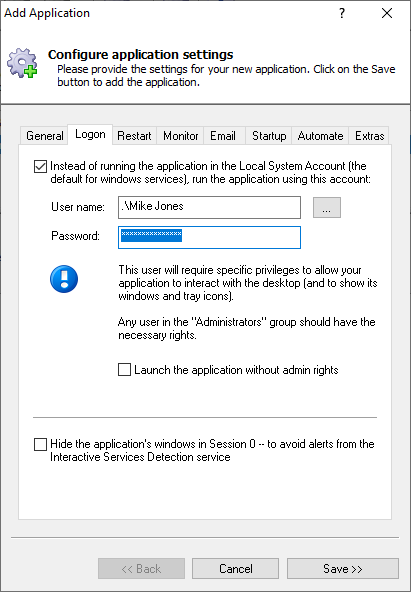 Please read How AlwaysUp Works to learn about the internals of AlwaysUp.
The US Department of Commerce has vetted AlwaysUp
Finally, we should point out that the US Department of Commerce Bureau of Industry and Security has evaluated AlwaysUp.
After going through the process with the examiners, AlwaysUp earned an export classification of EAR99:

Please be sure to get in touch if you have any other questions about AlwaysUp security.
Stay safe!