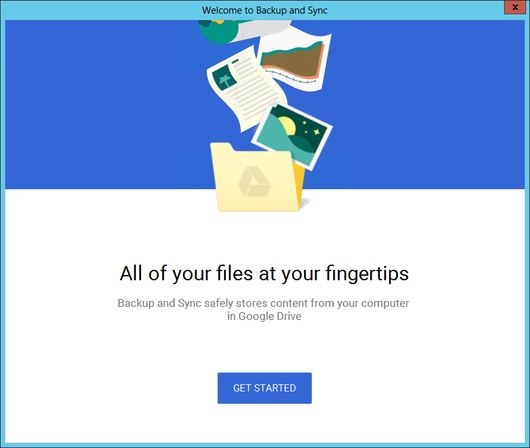 If you are running Google Drive as a windows service with AlwaysUp, beware: Google Drive is going away. The folks in Mountain View broke the news in a recent G Suite update, stating:
Google Drive will no longer be supported starting on December 11th, 2017, and it will shut down completely on March 12th, 2018.
I'm using Google Drive. What should I do?
Google isn't leaving its users stranded. Their new Backup and Sync application is an excellent (and free) replacement for Google Drive. Just uninstall the old program, install and configure the new application and you will be good to go!
But if your goal is quickly and easily access your files in Drive from your PC, then you should also consider Drive File Stream. This new application — which will be publicly available on September 26 2017 — lists your files in Google Drive as a special folder on your PC and allows you to grab those files on demand. Drive File Stream uses less disk space than Backup and Sync, is less taxing of your network bandwidth and also boasts offline access. However, whereas Backup and Sync will happily copy files from whatever folders you designate, Drive File Stream only synchronizes the files explicitly placed in its "My Drive" folder. This may be an issue if the files you want to share span many folders across your PC. Check out this page comparing the similar products to find out which one is right for you.
One important note: Drive File Stream is not supported on Windows Server editions. This is a curious restriction for a product aimed at "G Suite Enterprise, Business and Education customers" — a group that routinely runs server products. Backup and Sync has no such limitation.
Can I run Backup and Sync as a Windows Service with AlwaysUp?
Yes! The setup is very similar to what we recommend in our Google Drive tutorial.
The full path to the Backup and Sync executable is:
C:\Program Files (x86)\Google\Drive\googledrivesync.exe
Specify it in the Application field on the General tab: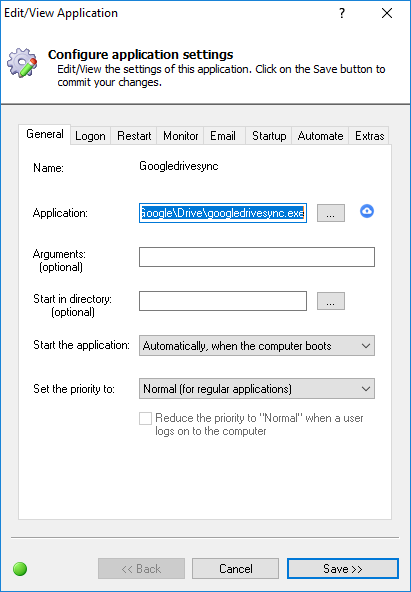 Here is a screenshot of Backup and Sync running with AlwaysUp on Windows Server 2016: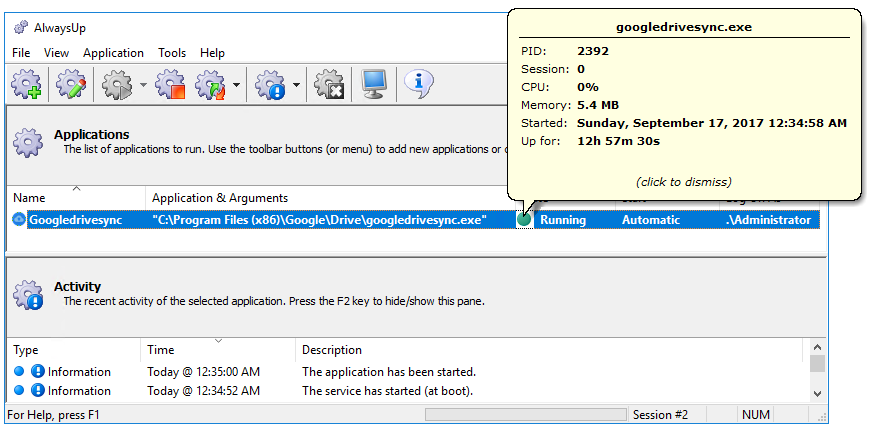 So far so good!
We will continue to test the Backup and Sync service for a couple more weeks and write up a step-by-step "setup guide" to help future customers. A tutorial for Drive File Stream will follow once that software has been officially released (near the end of 2017).
Finally, good luck migrating from Google Drive to Backup and Sync. Please don't hesitate to get in touch if you encounter trouble running Backup and Sync as a Windows Service!