Our month-long evaluation of AlwaysUp 9.1 running windows services on Windows 10 started soon after the new operating system was released on July 29th. Testing was comprehensive, targeting all major features including:
Installation & setup
Sending emails in response to key events
Running programs in the background in Session 0
Starting applications interactively in the current session
Restarting an application if it uses too much memory
Detecting CPU spikes
Responding to customized failure detection scripts ("sanity checks")
Automation in the current session with AutoIt
Interaction with other windows services installed on the PC
… and much more.
We also focused on running popular applications that have already earned compatibility with Windows 10.
Dropbox continued to synchronize files as normal when run as a windows service: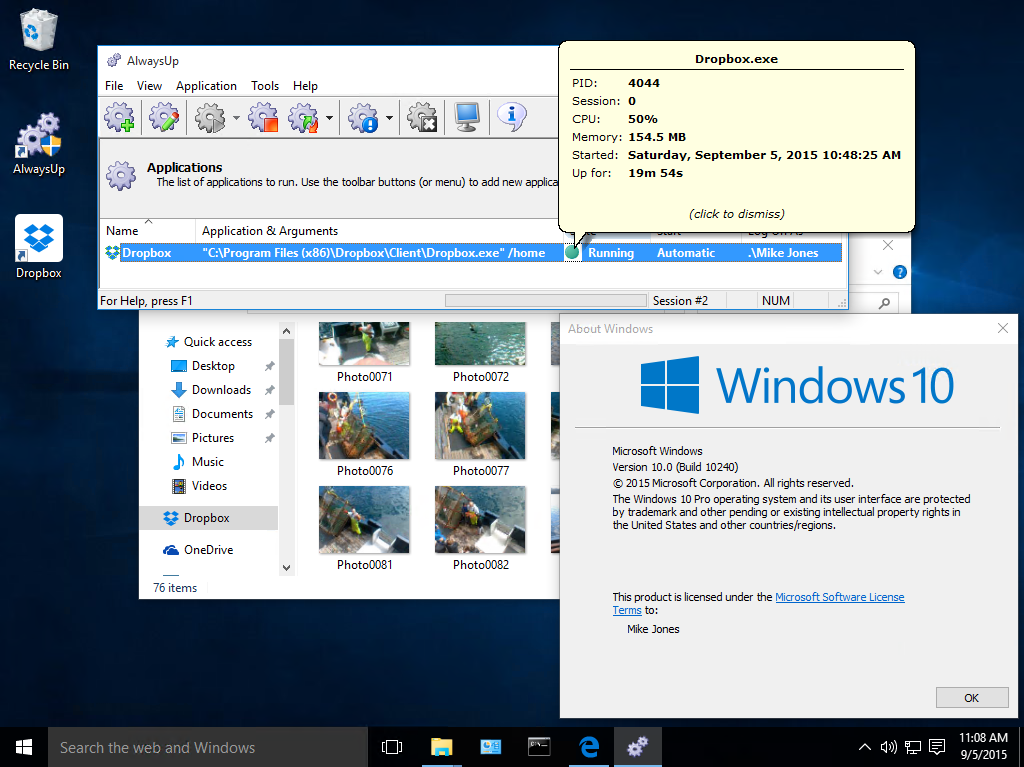 And Google Drive operated flawlessly as well: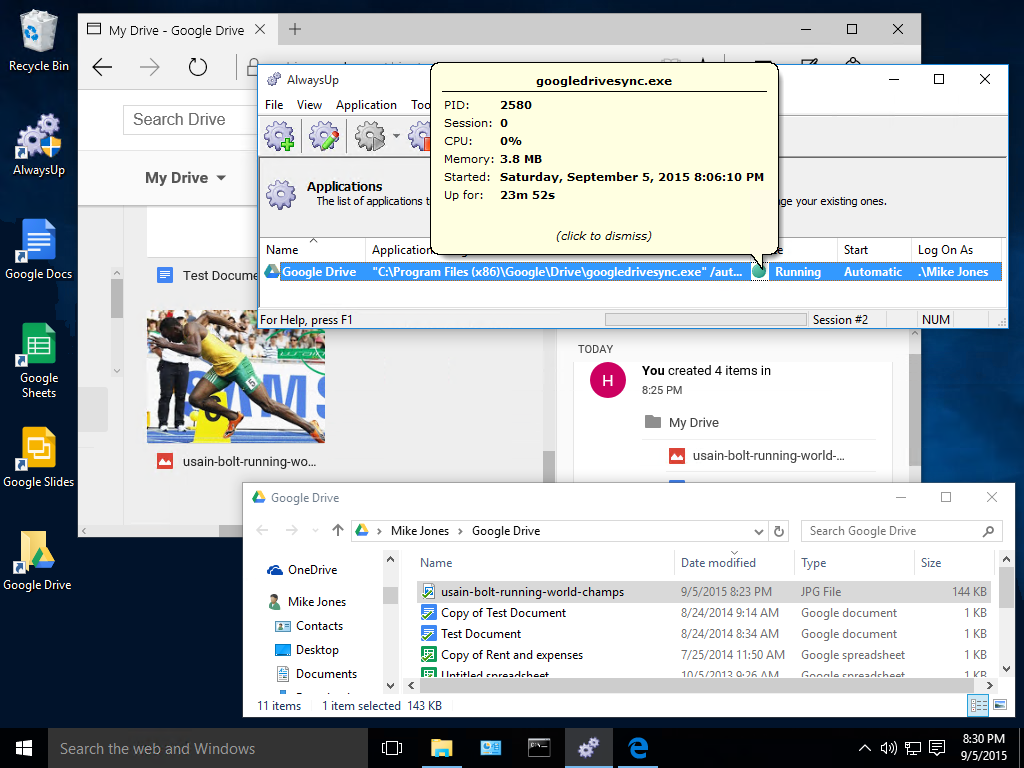 The end result is that AlwaysUp 9.1 is fully compatible with Windows 10!
The only trouble we noticed was when interacting with applications running in Session 0…
The Keyboard and Mouse didn't work in Session 0
We were able to switch to the isolated Session 0 but couldn't interact with the application running there. The mouse cursor vanished and the keyboard was unresponsive. We couldn't even click the "Return now" button to go back to the normal desktop!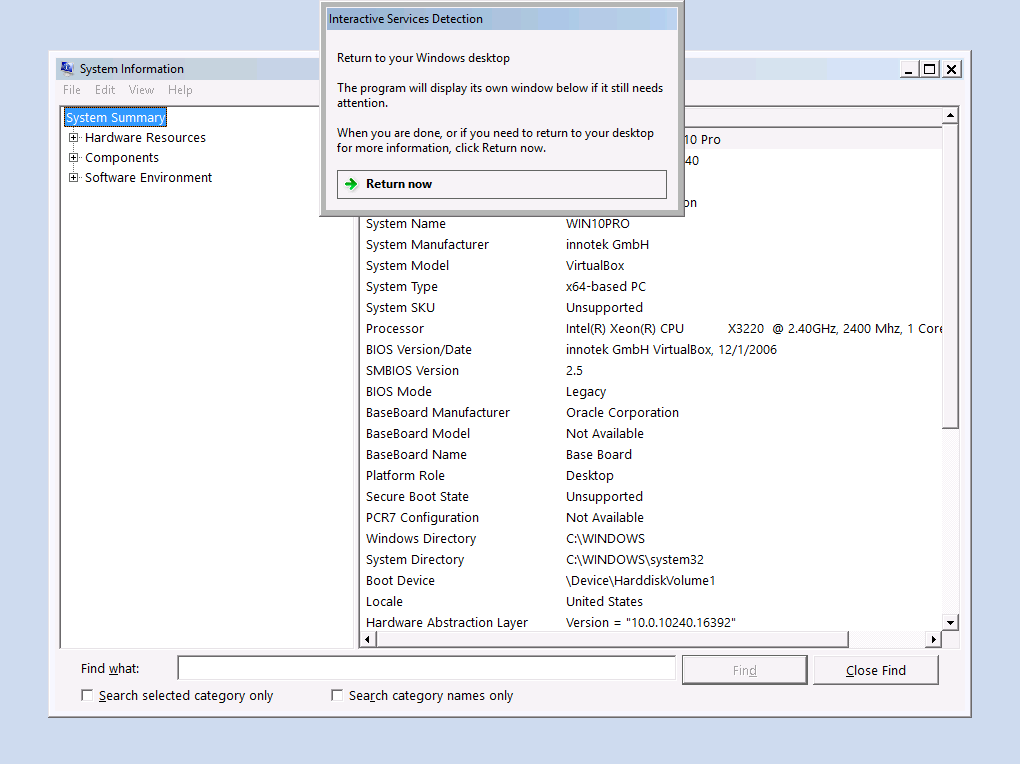 Fortunately this bug has already been reported to Microsoft and a resolution may be on the way.
We were unable to see Session 0 when logged in through RDP
The second oddity we encountered was when logged in to our server via RDP. Switching to Session 0, either from the Interactive Services Detection Dialog or from AlwaysUp, resulted in an unhelpful "black screen". The black screen remained for one minute, until the Session 0 timeout elapsed and we were unceremoniously disconnected from the server. We experienced this with RDP versions 6.2.9200 and 6.3.9600 and our recommended driver updates didn't resolve the problem. Hopefully Microsoft will fix this one quickly too.
September 19 2015: Switching to Session 0 over RDP is now working on our Windows 10 machines! We think that the cumulative update for Windows 10 issued on September 8 (KB3081455) may have done the trick so please apply that update if you are still having trouble.