Microsoft will release Windows 11 on October 5 2021.
As a member of the Windows Insider program, we've had the opportunity to test drive the new operating system for the past couple of months. Our verdict? Windows 11 provides a welcome facelift to Windows 10, while leaving the low-level internals and APIs largely untouched. It's more evolution than revolution.
Let's dig into the details of Windows 11 — and investigate how our software performs on the brand new operating system.
What's new in Windows 11?
Windows 11 included many improvements. Our top highlights include:
General improvements to the user interface, focusing on simplicity, ease of use, and flexibility. This is the "cleanest" and most "Mac-looking" version of Windows to date.

Improved security, with protection against firmware and hardware attacks. In a world besieged by ransomware, phishing, and worse, this is a welcome addition.
What features have been removed?
The list of features deprecated or removed in Windows 11 is fairly short for a major release. Here's what raised our eyebrows:
Support for moving the taskbar to different locations on the screen (e.g. top, left, or right) has been removed. That was convenient for our team, especially when making screen recordings.

Internet Explorer has been disabled and replaced by Microsoft Edge. Finally! We won't miss IE around here…

Right-clicking on the taskbar calls up a menu with a single entry — Taskbar settings. We'll miss the convenience of quickly summoning Task Manager, showing the desktop or effortlessly arranging windows from the Windows 10 taskbar. 🙁
Will Windows 11 run on my computer?
The system requirements for Windows 11 are fairly modest — 2 CPU cores, 4 GM RAM and 64 GB hard drive space. Most modern computers easily meet those thresholds.
However, to deliver important security benefits, Windows 11 only runs on devices that support Trusted Platform Module (TPM) version 2.0.
To find out if your computer supports TPM, run tpm.msc from a command prompt. Here you can see that our Windows 10 desktop (purchased in 2019) supports TPM version 2.0: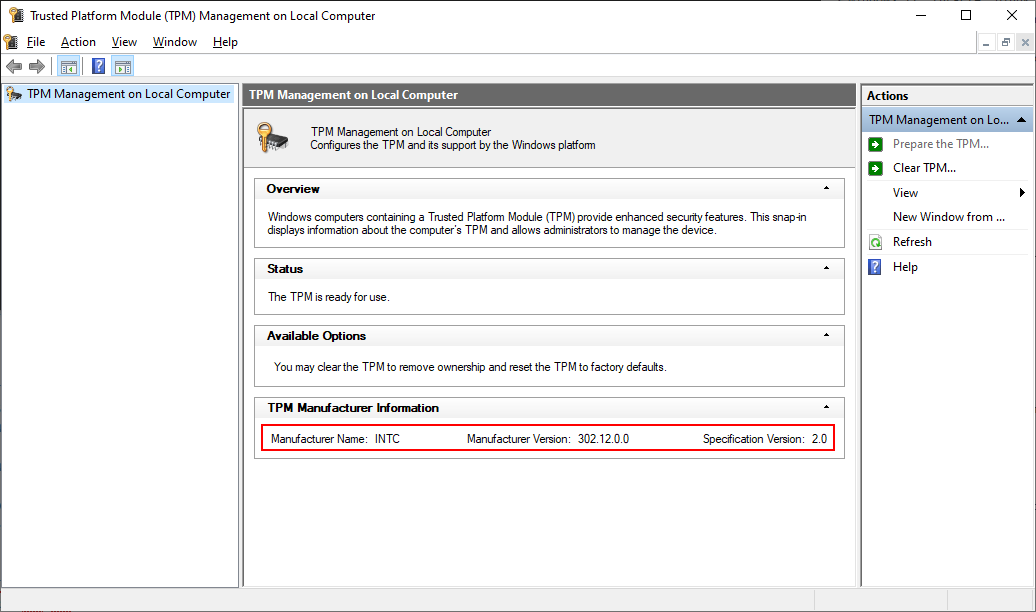 Note that TPM is a requirement for physical hardware, not for virtual machines. We had no trouble installing Windows 11 on a VirtualBox virtual machine, even though TPM is not supported there.
One oddity to watch out for: Windows 11 Home edition requires internet connectivity and a Microsoft account to complete setup on first use. Apparently Microsoft is very keen to bring you into their online ecosystem!
What's changed for Windows Services?
As far as we can see, Windows 11 does not introduce any changes to the Windows Services API, nor to the service-related tools distributed with the operating system.
In fact, the Services application and the Services tab in the Task Manager look and work exactly as they do in Windows 10: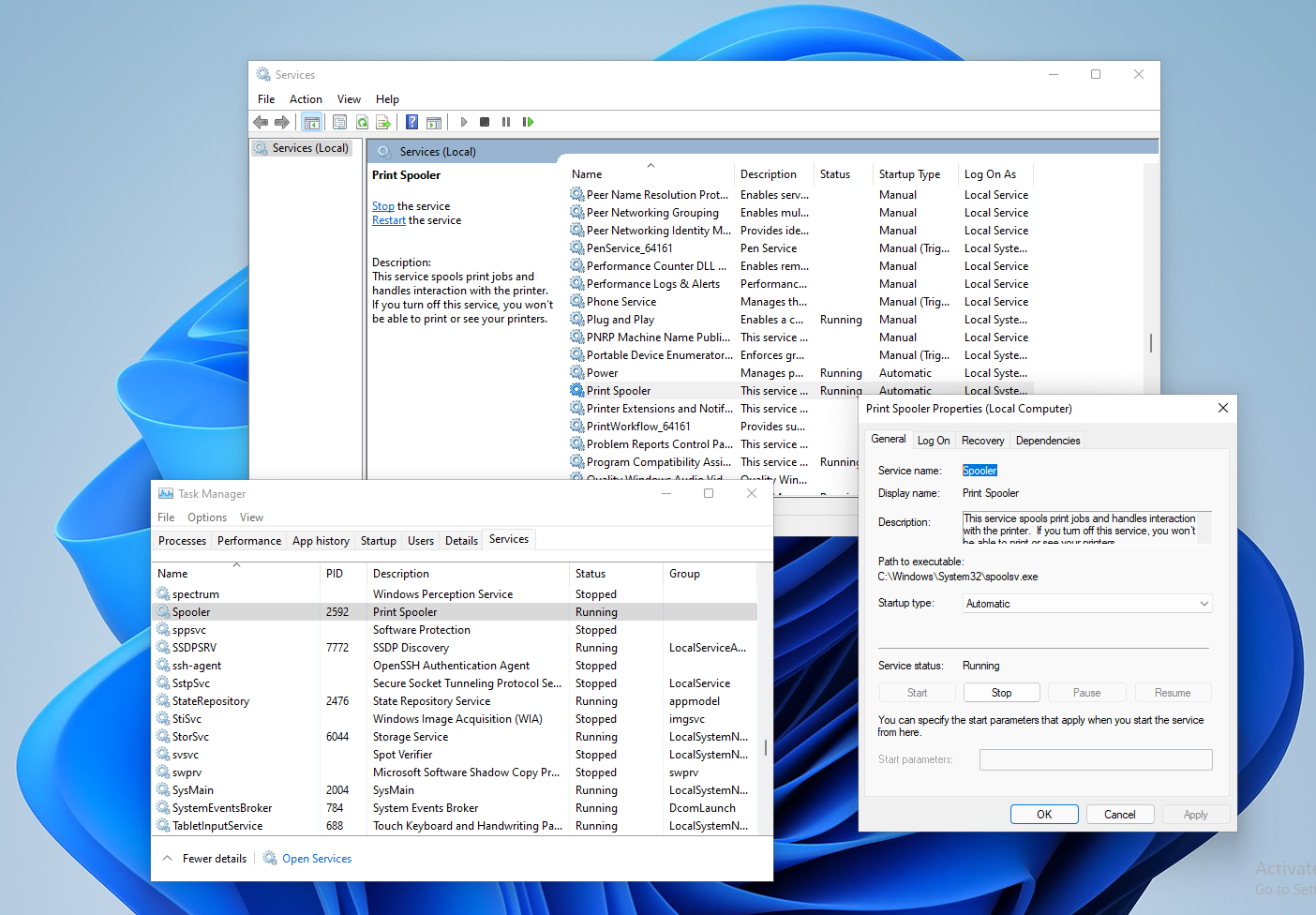 And finally, the practical NET and SC commands don't present any new options either.
Does AlwaysUp run on Windows 11?
Yes.
Other than a minor inaccuracy detecting the operating system version in internal logging components, AlwaysUp version 13.0 (to be released in October 2021) performed perfectly on Win 11.
And over the course of the past 7 weeks, we have run OneDrive, Dropbox, Java and VirtualBox continuously as Windows Services. All have performed flawlessly through multiple reboots, automatic updates, deliberate crashes and other challenging scenarios.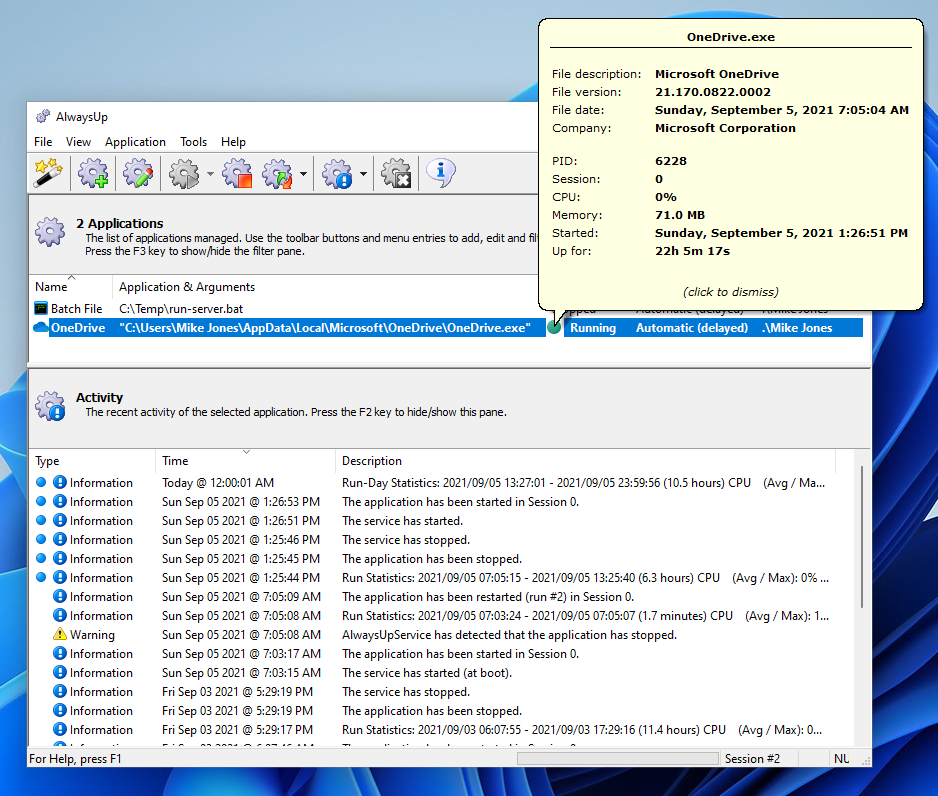 Does Service Protector work well on Windows 11?
Yes.
With the underlying Windows Services architecture remaining intact, we detected no issues running Service Protector 7.0: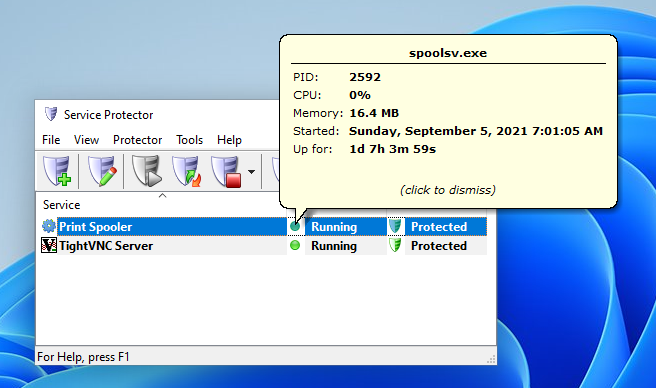 What about your other software? Are they all compatible with Win11?
To date, here are the results of our testing on the new operating system: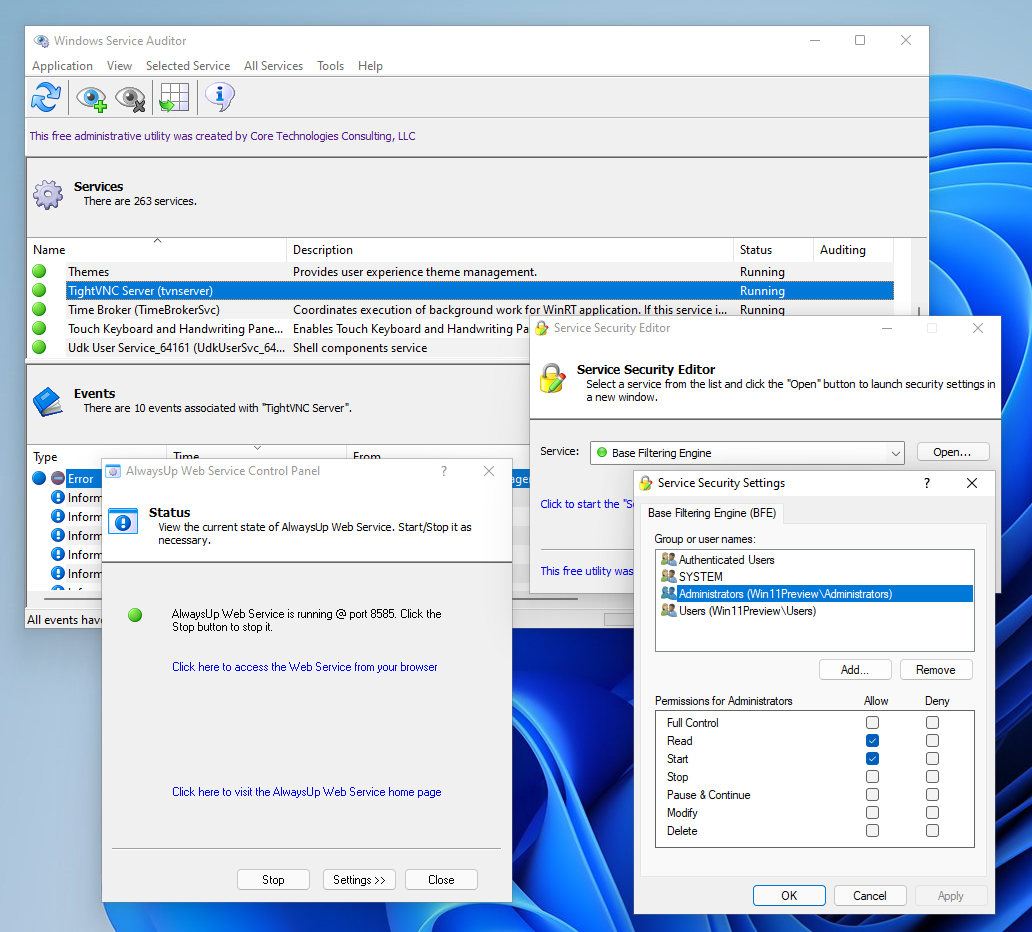 The only application that did not pass with flying colors is MyFolders. Unfortunately the MyFolders menu is not visible when you right-click in File Explorer! And in order to reveal the MyFolders menu, you must select Show more options: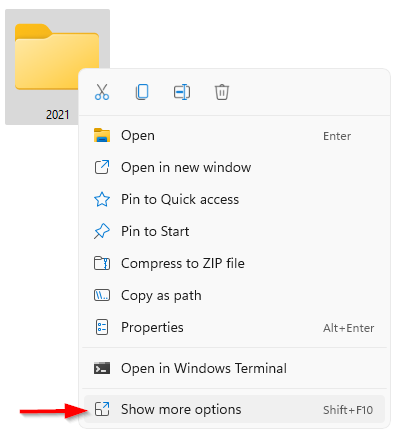 Afterwards, the familiar menu from Windows 10 will appear and you will be able to interact with MyFolders as normal: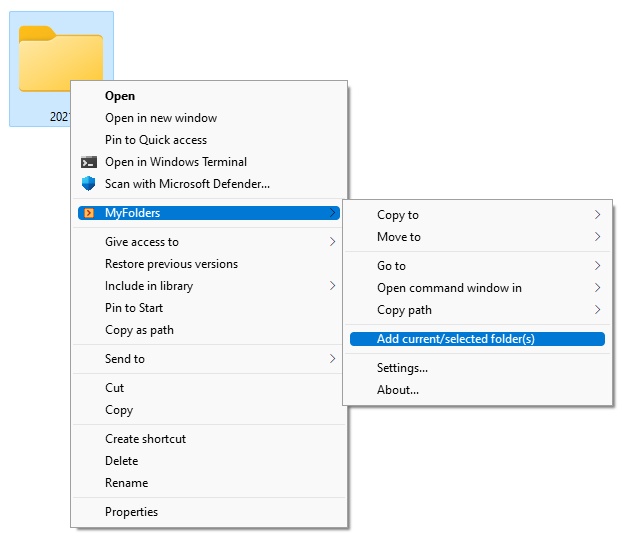 We'll see if there is a way to eliminate the inconvenience of that extra click.
Best of luck with Windows 11 if (when) you decide to upgrade!