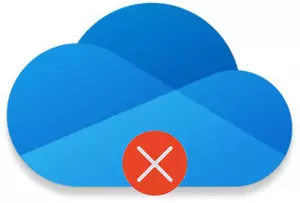 As announced in a succinct Tech Community blog article, Microsoft is ending support for the OneDrive desktop application on personal Windows 7, 8 and 8.1 devices in 2022. The move is all about focusing the company's technical resources on new versions of Windows, which is an understandable goal.
However, Microsoft seems to be partially jumping the gun here. Windows 8.1 is still under extended support, until January 2023!
In any case, if you are managing an older version of Windows and rely on OneDrive to synchronize your important files, the end is nigh. You should develop an exit strategy, pronto.
When will OneDrive stop functioning?
Here are the key dates for computers running personal editions of Windows 7, 8, and 8.1:
January 1, 2022: Non-business OnDrive installations will stop receiving updates.

March 1, 2022: OneDrive will stop syncing with the cloud.
Running OneDrive as a Service will not help
Customers running OneDrive as a Windows Service, will not be shielded from those events. While AlwaysUp will continue to ensure that your OneDrive executable starts at boot and operates 24/7, that will do you no good after March 1 2022 because OneDrive will stop copying your files to and from the cloud. In essence, your OneDrive service will become a lifeless zombie. 😮
OneDrive for Business will remain viable through 2022
Have you installed OneDrive for Business (also known as OneDrive for work or school)? If so, then the deadlines above do not apply.
But the clock is still ticking.
Support for OneDrive for Business is now aligned with the Windows lifecycle, which means that OneDrive for Business may stop functioning as early as January 2023.
Upgrade to Windows 10 or 11 to continue using OneDrive
All editions of OneDrive will remain fully supported on Windows 10 and Windows 11 — at least through 2025. Upgrading is probably the easiest way out of this predicament.