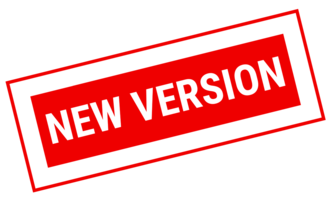 Are you responsible for a temperamental Windows Service? If so, you should definitely check out the latest version of Service Protector — the easiest way to achieve 100% uptime today.
Here's what's new in this release:
Email alerts include recent activity
Customers who have configured email alerts will notice that messages now contain the service's last five events from the Windows Event Logs. The idea is to provide helpful context when something unusual happens, to avoid you having to log on to interrogate Service Protector's reports.
Here is what an email with the new Recent Activity section looks like: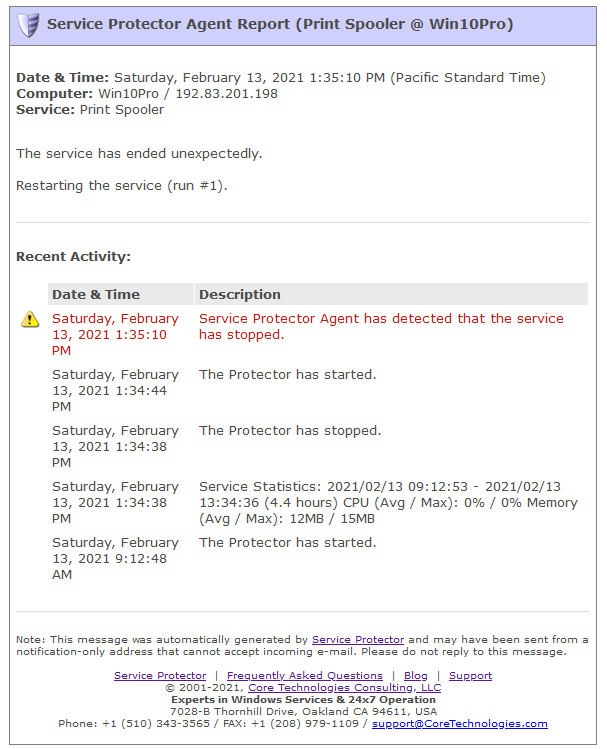 Delay the initial Sanity Check when detecting service problems
A customized sanity check is an excellent way to extend failure detection and automatically restart a faltering service. With a sanity check, you can probe network connectivity, check for a "stale" output file, and much more — whatever you like!
Service Protector version 7 allows you to delay the first sanity check. This is useful when your service takes a while to get ready — either at boot or after it has been restarted.
The new delay settings appear on the Configure Sanity Check window: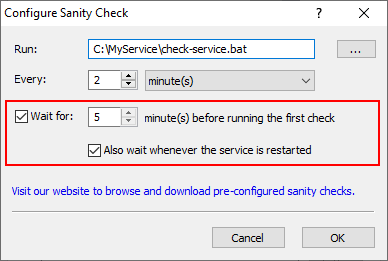 Full compatibility with Windows 10 20H2
Microsoft published Windows 10, version 20H2 in October 2020.
From the release notes, 20H2 doesn't include significant changes to the Windows Services infrastructure. The update focused mostly on end-user improvements for the Edge browser, task tray notifications and the like.
Nevertheless, our team tested Service Protector 7.0 extensively on the new version of Windows 10. We're pleased to report that no problems were detected and Service Protector remains fully compatible with all versions of Windows 10.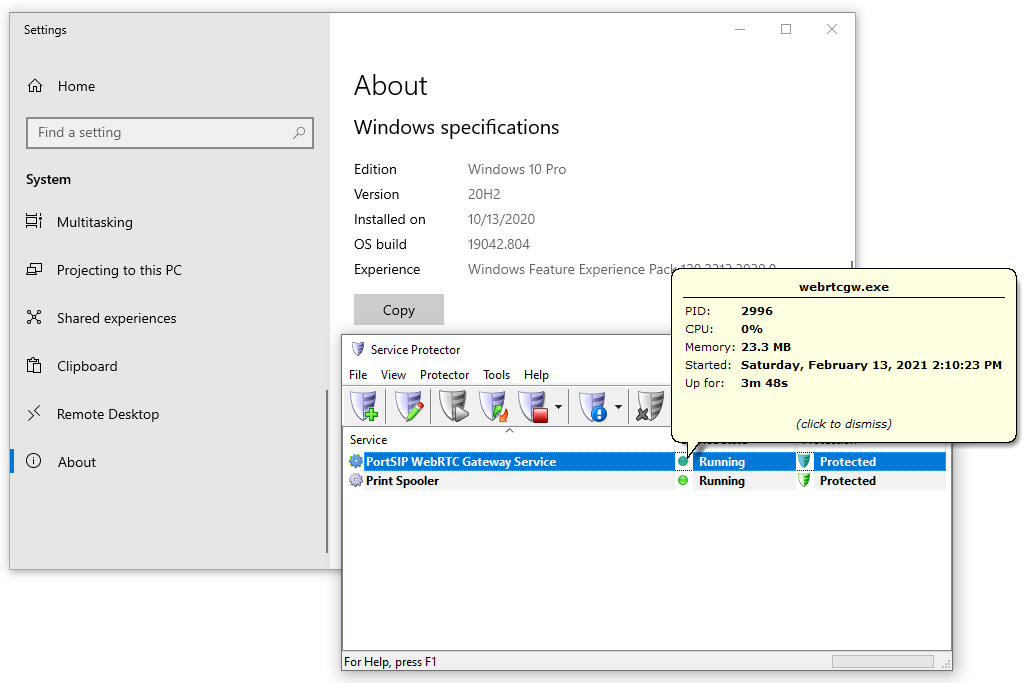 As usual, please review the release notes for the full list of features, fixes and improvements included in this release.
Upgrading to Service Protector 7
If you purchased Service Protector version 6 (after February 2019) you can upgrade to version 7 for free. Simply download and install "over the top" to preserve your existing services and all settings. Your registration code will continue to work.
If you bought version 5 or earlier (before February 2019), you will need to upgrade to use version 7. Please purchase upgrades here — at a 50% discount.
See the full upgrade policy for additional details.
Enjoy!