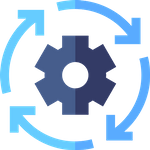 The easiest way to restart your Windows Service is with our Service Scheduler tool.
It's completely free, super simple to use and you can schedule your service in less than a minute.
For example, here's how to restart the Windows Time service every day at midnight:
Download Service Scheduler. Save the executable file on your desktop, or to a well-known folder on your computer.

Double-click the ServiceScheduler.exe file to launch the program. If necessary, confirm the standard User Account Control (UAC) security prompt.

In the Add Service Task window:

Choose Restart

From the list of services, select Windows Time (W32Time)

Choose Every and Day

And finally, set 12:00 AM in the time control:
Enjoy!