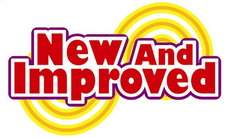 AlwaysUp version 12 is out!
Here are the most notable advancements in our popular "run anything as a Windows Service" software:
Easily import application XML files "in bulk" — instead of one at a time
The best way to copy (or move) an AlwaysUp application to a different computer is to:
Export the application to an XML file (from the existing installation), and then

Import the XML file to create a new application (with the new installation)
This works beautifully if you have one or two services, but importing files one by one creates significant overhead if you have 20 applications to restore!
The new "bulk import" capability aims to reduce that overhead. With the new feature, you simply select the files you wish to import and walk through the step-by step wizard to create your new applications.
Take a look at some of the screens: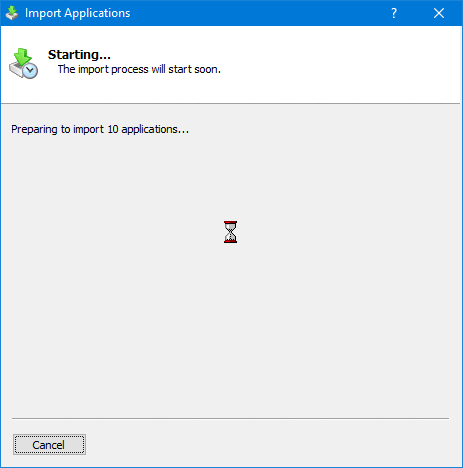 In the coming weeks, we'll write an article that digs into this new process in greater detail. But in the meantime, please don't hesitate to try it!
Smoother shutdowns for your Dropbox Windows Service
Customers running the popular Dropbox file synchronization software may notice that the latest version launches multiple copies of Dropbox.exe. One instance is responsible for file synchronization, while another two are there for crash protection and stability. The whole curious arrangement is described in our "Why are there 3 copies of Dropbox Running on my PC?" post from December 2019.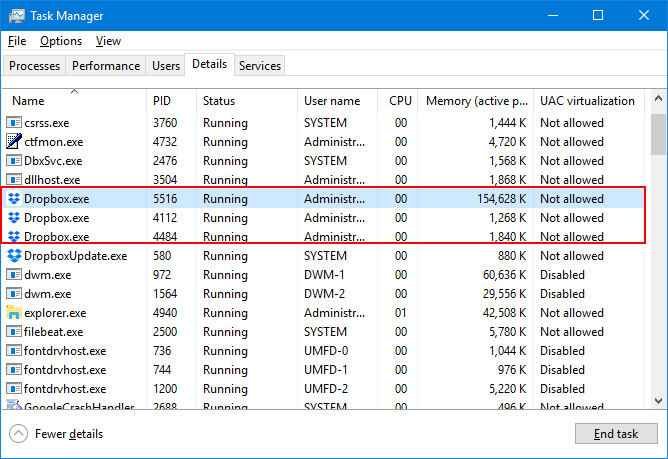 AlwaysUp version 12 understands how Dropbox works and will shut down the three processes in the optimal order. Doing so avoids orphaned/leftover processes whenever the Dropbox service stops.
Other fixes & improvements
Our team spent considerable time bulletproofing of the code for Windows Server 2019. The changes are the result of thousands of hours of testing in our rigorous quality assurance simulator.

The program's Help menu now links directly to the most common FAQ entries, to provide expert guidance when customers need it most:

Licensing problems — though rare — are handled much more gracefully now. (We aim to eliminate the problems entirely in a future release.)

Our development team managed to sneak in a couple of under-the-hood tweaks for Windows 10 Insider Preview Build 19577, released last week. (Thankfully there don't seem to be any significant changes to Windows Services in Microsoft's latest revision of the forever OS.)
As usual, please review the release notes for the full list of features, fixes and improvements included in AlwaysUp 12.
Upgrading to AlwaysUp 12
If you purchased AlwaysUp version 11 (after June 2018), you can upgrade to version 12 for free. Simply download and install "over the top" to preserve your existing applications and all settings. Your registration code will continue to work as well.
If you bought AlwaysUp version 10 or earlier (before June 2018), you will need to upgrade to use version 12. Please purchase upgrades here — at a 50% discount.
See the full upgrade policy for additional details.
Enjoy!