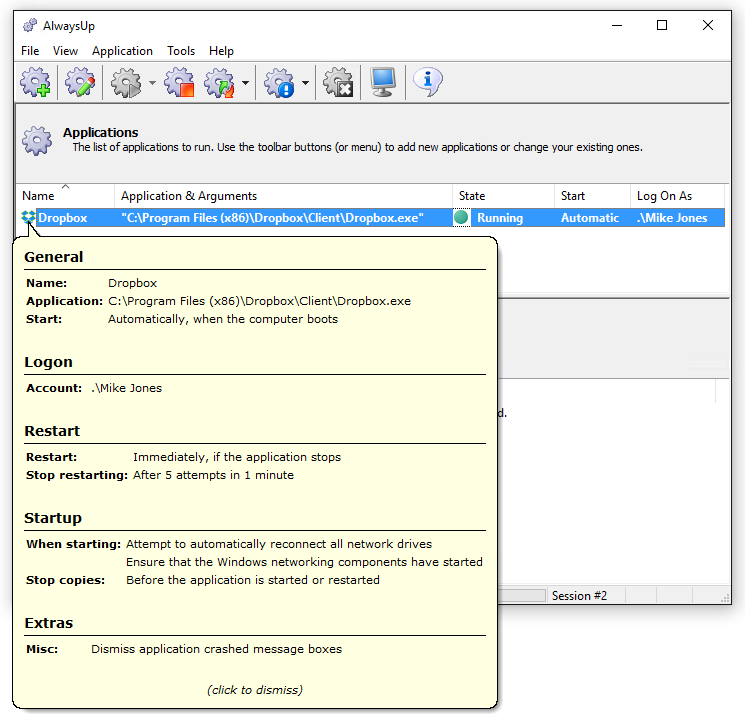 Version 10 of AlwaysUp, which runs any application as a Windows Service, was released last month. The major changes include:
Improved compatibility with Microsoft's latest OS, Windows Server 2016.
Several annoying Data Execution Prevention (DEP) issues on Windows 8 & 10 were resolved.
A new command line switch to grant the service user access to the current desktop was introduced.
When stopping a group of services, an alert is no longer shown when a long-lived service exceeds the 1-minute time limit.
If necessary, the service account is now granted full access to the window station and desktop objects when starting in the current session.
As usual, please review the version history for the full list of features, fixes and improvements included in this release.
Upgrading to AlwaysUp Version 10
As per our upgrade policy, customers who purchased AlwaysUp 9 (after September 2014) can upgrade to version 10 at no additional cost. Just download and install "over the top" to preserve your existing applications an all settings. Your registration code will continue to work.
If you bought AlwaysUp version 8 or earlier (before September 2014), you will need to upgrade to use version 10. Please purchase upgrades here — at a 50% discount.
Enjoy!